CONSTRUCTION EQUIPMENT FOR SALE
Off Highway Trucks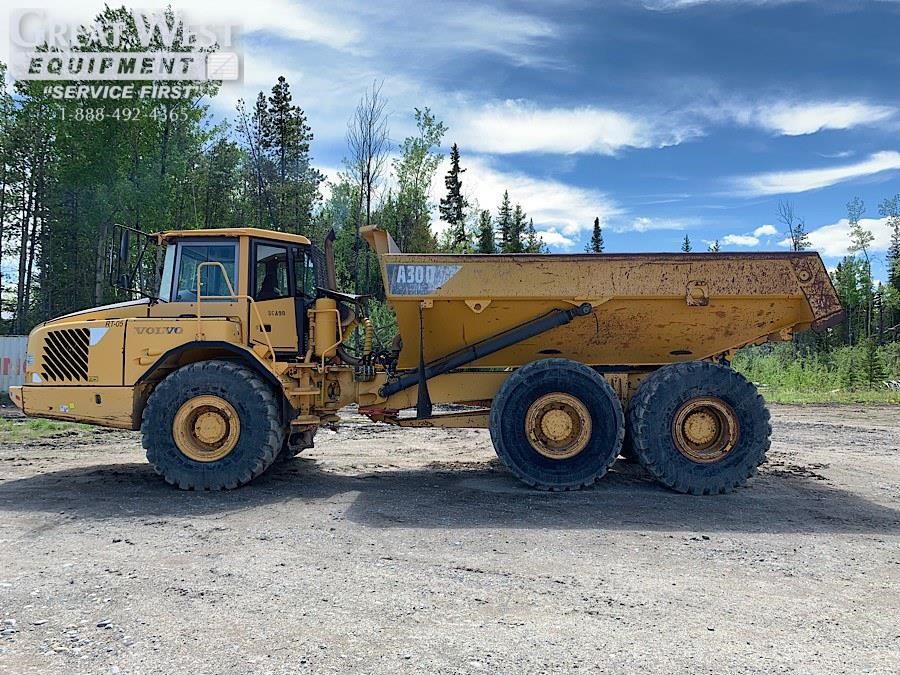 2005 VOLVO A30D
Winch / Oilfield Trucks
Hours:
16541
Serial Number:
A30DV12543
Condition:
Used
Stock Number:
EART00657 C
For Sale Price: CAD $164,750
Great West Equipment Ltd
Vanderhoof, British Columbia,
Canada V0J 3A0
Phone:
+12504129793
Tires are all 75% or better. Unit does not have a tailgate. Please contact us to confirm location and availability **HOURS AND KILOMETER METER READINGS ARE UNVERIFIED. All prices are subject to change without notification. Price is based off Canadian dollar, USD...
Updated: Fri, July 22, 2022 9:59 PM